A Message from Valorie Burton
Founder of The CaPP Institute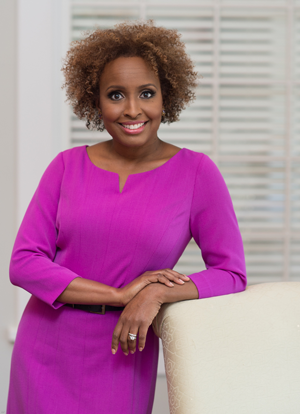 I first encountered the field of positive psychology in 2005, when I discovered the book Authentic Happiness by Dr. Martin Seligman. I was excited to discover an academic, research-based foundation for my work as a personal and executive coach. I also felt compelled to help bring the power of positive psychology into the world of coaching in a very tangible way and decided to pursue a graduate degree in applied positive psychology at the University of Pennsylvania, a program created and led by Dr. Seligman and taught by the preeminent international scholars in the field. The Coaching and Positive Psychology (CaPP) Institute is born of that experience and the prolific research that continues to emerge from the field.
What is Positive Psychology?
Positive psychology is the scientific study of what happens when things go right in life – and sheds light on what enables happiness, engagement, achievement, meaning, resilience, goal attainment, strengths, courage and optimism. In other words, what makes a personal thrive in life and work?
The term "positive psychology" emerged in 1998 when Dr. Seligman, then-president of the American Psychological Association, challenged psychology researchers to study not just mental illness, but mental health, the elements that must be present in order for people to thrive. Dr. Seligman, a renowned researcher and long-time professor at the University of Pennsylvania, sparked a revolution in psychology which continues to grow, with researchers around the globe producing groundbreaking research with important implications for the business world as well as individuals.
Bringing Positive Psychology to You
If you are inspired and intrigued by the idea of what really causes people to thrive and succeed, positive psychology will give you evidence-based answers to that questions – answers that will empower you to be a more effective and powerful coach, then I would love to support you and your love of learning through our positive psychology-based programs at The CaPP Institute. Please visit www.cappinstitute.com to learn more.
We look forward to serving you,
With gratitude,


Valorie Burton, MAPP, PCC