Get Out of Time Debt: How to Eliminate Overwhelm and Build Time Wealth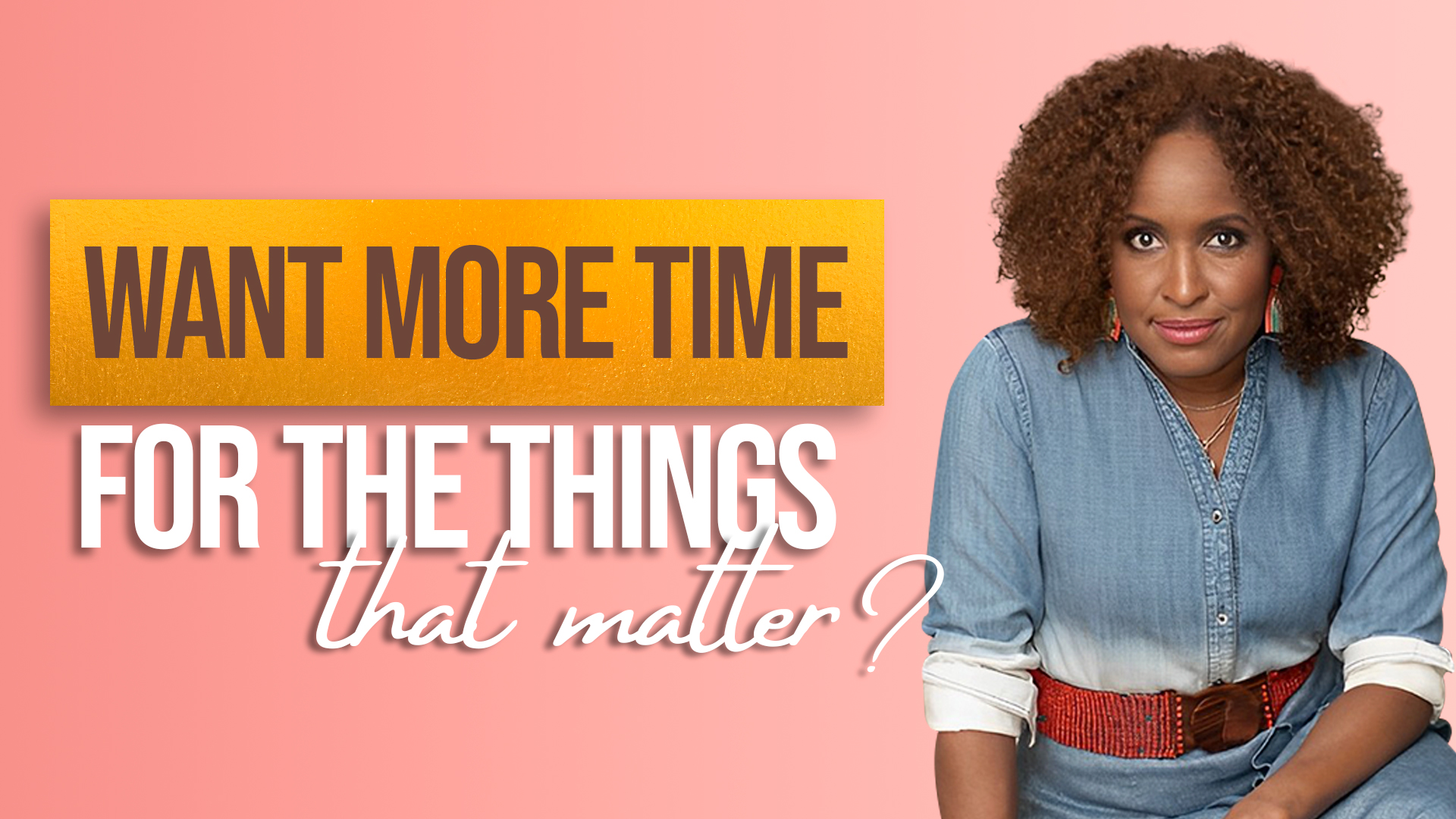 There's a type of debt that far too many people are drowning in – and it's not financial debt. This kind of debt is stressful too. It can steal your dreams and your relationships and leave you with that nasty feeling of regret.
Valorie Burton is talking about Time Debt on today's episode of Successful Women Think Differently.
How can we overcome our time poverty and time debt and get on the road to building time freedom and time wealth? For starters, we have more choices than we give ourselves credit for, and so getting out of time debt begins with a mindset shift that is swiftly followed by changing your habits.
Valorie is sharing her insights into the personal epiphany she experienced when she realized that her 'time optimism' (believing anything was possible and that time wasn't really an obstacle) had led her to feel overwhelmed, less productive, and in serious 'time debt.'
Buying back your time so that you can spend that time more wisely and create time wealth for yourself becomes a pleasure when you realize that the power to change is in your hands.
Don't let the tick-tock of Father Time stop you as a successful woman from thinking differently about how you reschedule your priorities in alignment with a 'time vision' for your life that will lead you to ever greater joy and success. Please join us.
 "I didn't use to be so intentional about my time. And I came to realize that I had started a business because I wanted more time, and yet I was operating as though someone else was in control of that time." ~ Valorie Burton
In This Episode:
– Understanding how time debt impacts our productivity
– Valorie's experiment of a summer hiatus
– Getting serious about how you spend your time – and where it goes
– Adjusting your work schedule to fit your child's schedule
– Who's controlling your time?
– Clearing some things off your schedule and asking for help
– Tackling the more difficult things first
– When can you start building time wealth – and what will that look like for you?
And so much more!
Coaching Questions:
– How much time debt are you in?
– What will it take for you to climb out?
– What do you want your normal to look like when it comes to time?
Stay up-to-date
Subscribe to my weekly podcast Successful Women Think Differently to receive tips and ideas you can use immediately. Subscribe on your favorite podcast platform.
Sign-up for Podcast Reminders
Leave a review
Don't hesitate to leave a review on any of the various sharing platforms. Reviews help others like you to find my podcast. Let me know what your favorite part of each episode is. I appreciate the feedback!