5 Things Your Procrastination Is Telling You – And What You Can Do About It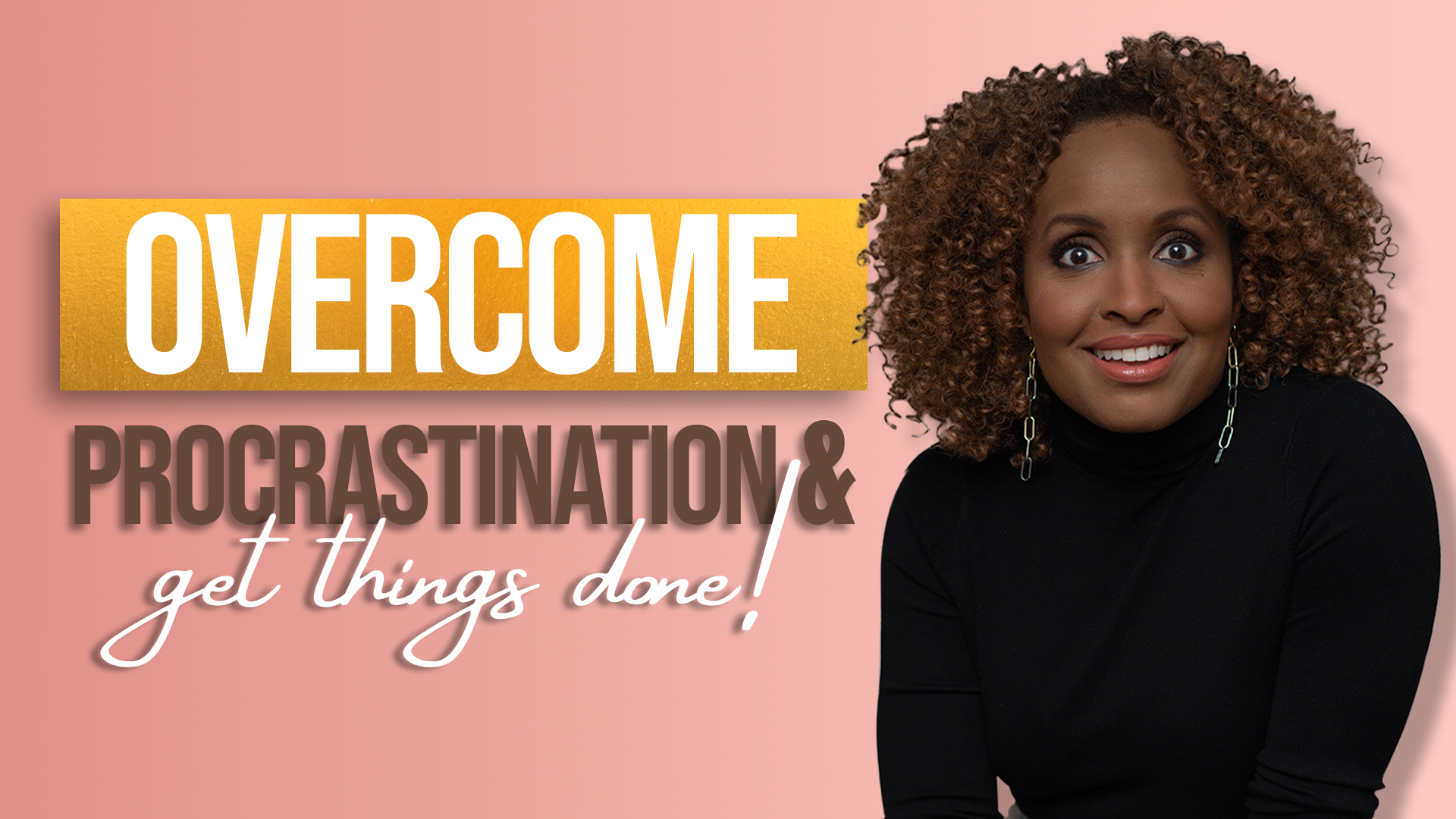 Procrastination… what is that all about?!? How can you think differently in a way that will get you to push forward when you feel like hesitating? I'm Valorie Burton, and I sometimes jokingly refer to myself as a 'recovering procrastinator.'
That's because there are times when I push past my procrastination and get things done – and then there are times when I fall back into my old habits. Today I'm sharing on the subconscious habits that cause us to procrastinate, as well as the tools we can use to identify when we are procrastinating and what to do to stop it.
You can push through. You can achieve your goals. Sometimes it will be due to an adrenaline-fueled deadline, sometimes it will be so that you can make it to a Prince concert on time!
Getting things done with joy and ease is better, though. Tapping into our sense of purpose and meeting that deadline in a calm and deliberate manner (without anxiety, stress, and self-sabotaging thoughts) is way better.
Let's unpack what it is that you are stalling on. Let's discover what your procrastination is telling you about yourself. And then, once we've reflected on why we are holding ourselves back, we can get to work with actual tools to combat procrastination and achieve so much more in our lives. Let's dive in!
"When you find yourself falling back into a procrastination habit, do you have the tools? Do you know what it is you need to do to get yourself unstuck?" ~ Valorie Burton
In This Episode:
– What are the 5 subconscious habits that lead us to procrastinate?
– What are the 5 simple ways that we can move forward?
– Valorie's perfectionism as a writer that has sometimes prevented her from writing
– What you can learn about yourself from your procrastination
– What to do when tackling a project that seems too complicated
– Do you believe that you truly deserve what it is that you want?
– Understanding Self-Efficacy
– Are you afraid? Is fear getting in the way of you moving forward?
– What 5 things can you do to start moving forward?
And so much more!
Stay up-to-date
Subscribe to my weekly podcast Successful Women Think Differently to receive tips and ideas you can use immediately. Subscribe on your favorite podcast platform.
Sign-up for Podcast Reminders
Leave a review
Don't hesitate to leave a review on any of the various sharing platforms. Reviews help others like you to find my podcast. Let me know what your favorite part of each episode is. I appreciate the feedback!