Life Strategist
Bestselling Author
Motivational Speaker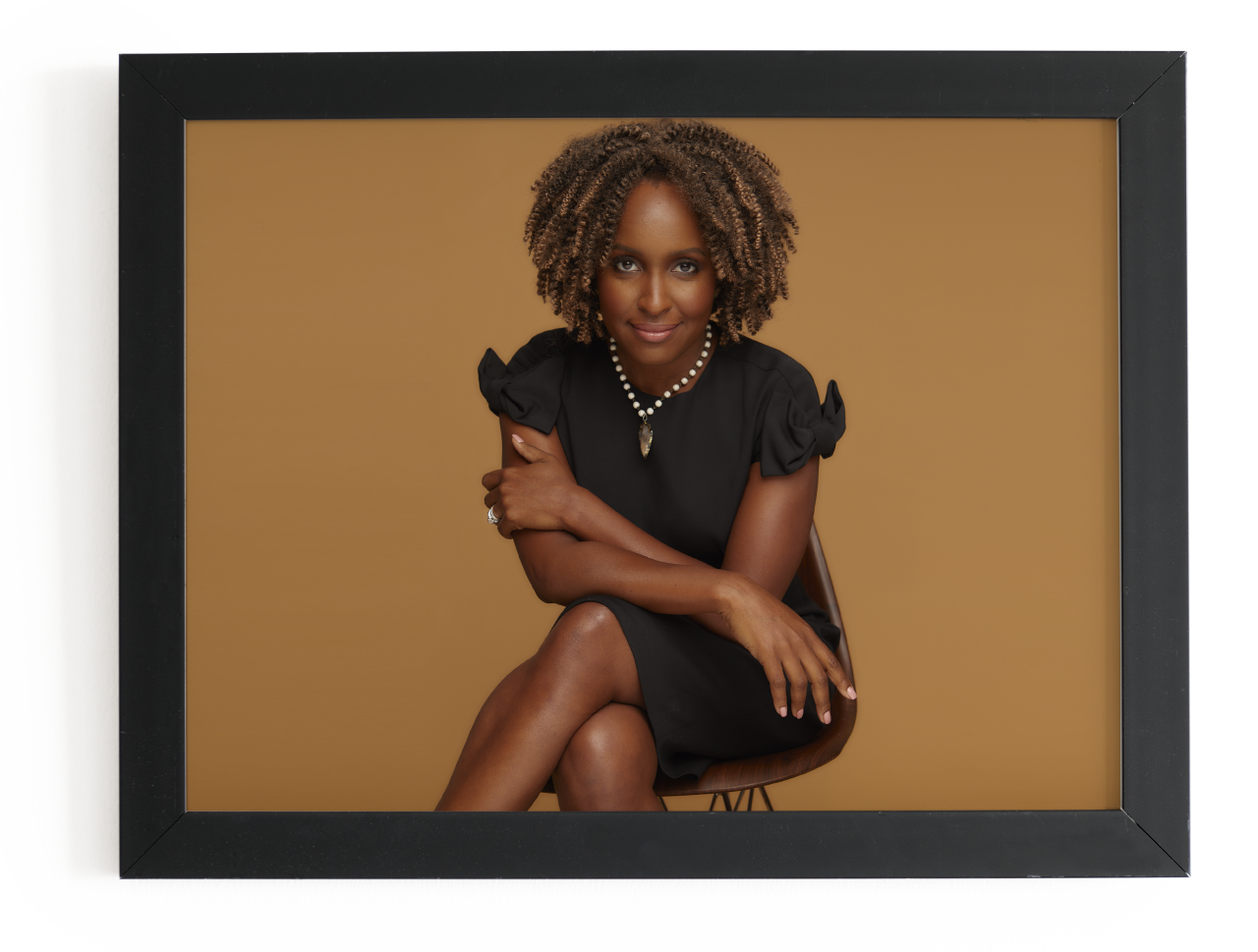 I believe life is about knowing why you're here and living your purpose fully. That means serving the world in a way only you can and growing from the challenges, opportunities, and relationships that come your way. I also believe resilience – the ability to adapt to change and navigate setbacks – is a necessary life skill and it is a skill that can be learned. You must learn it if you want an authentic, successful and happy life. I also believe in second chances and I'm grateful for mine. It's led to my professional calling and my beautiful, blended family – a husband I grew up with in Colorado, two bonus daughters I have the privilege to help parent and a son who came along after I turned 40.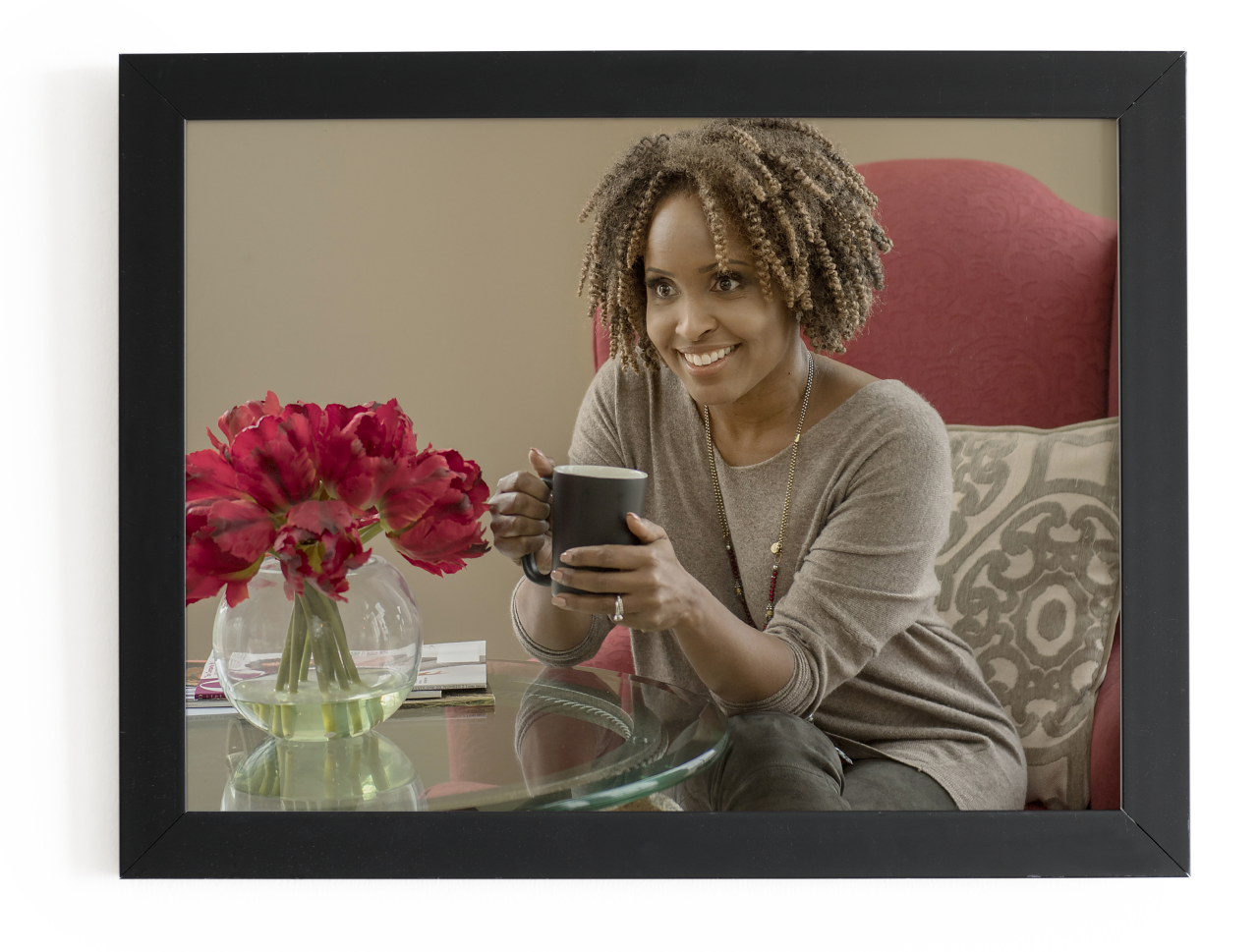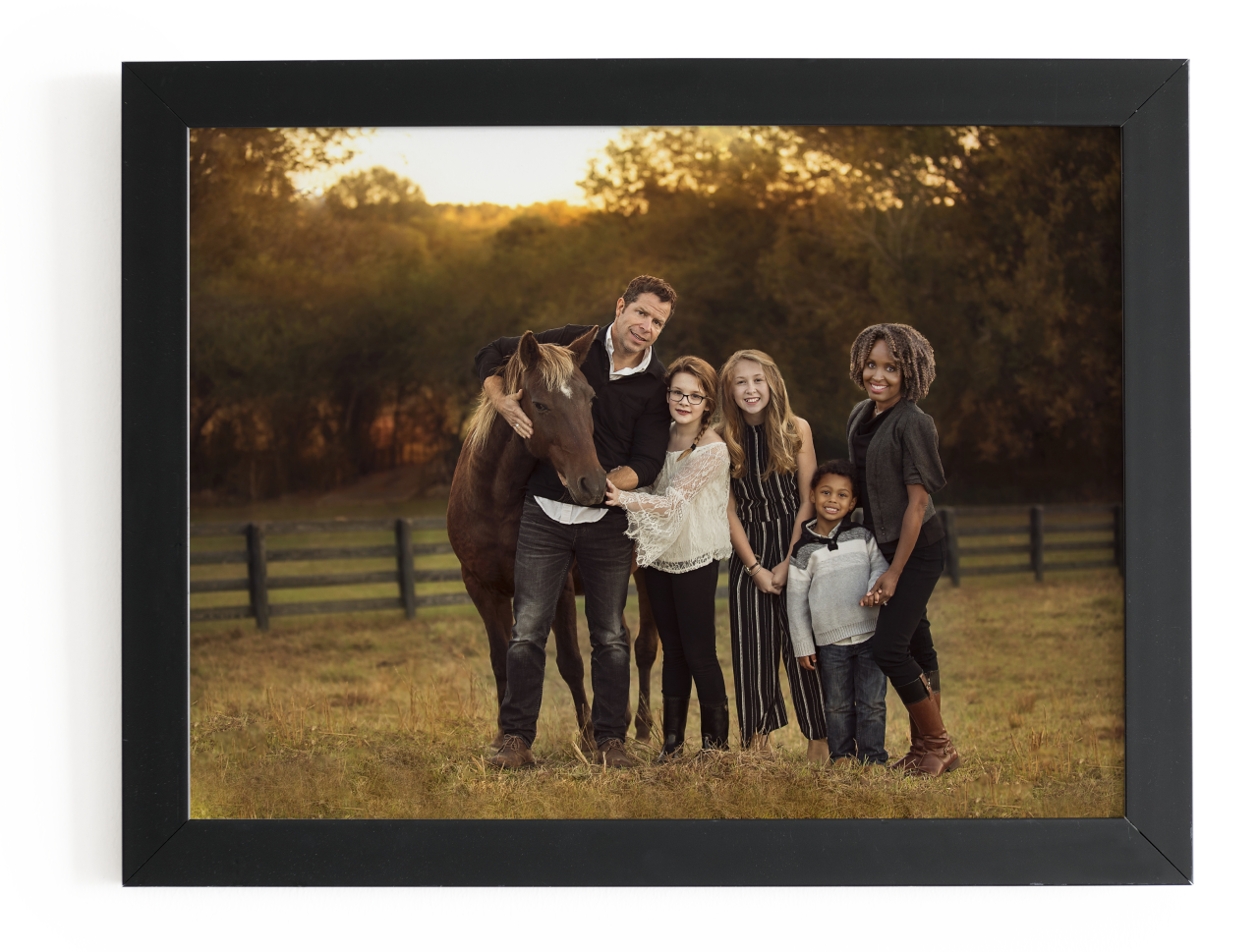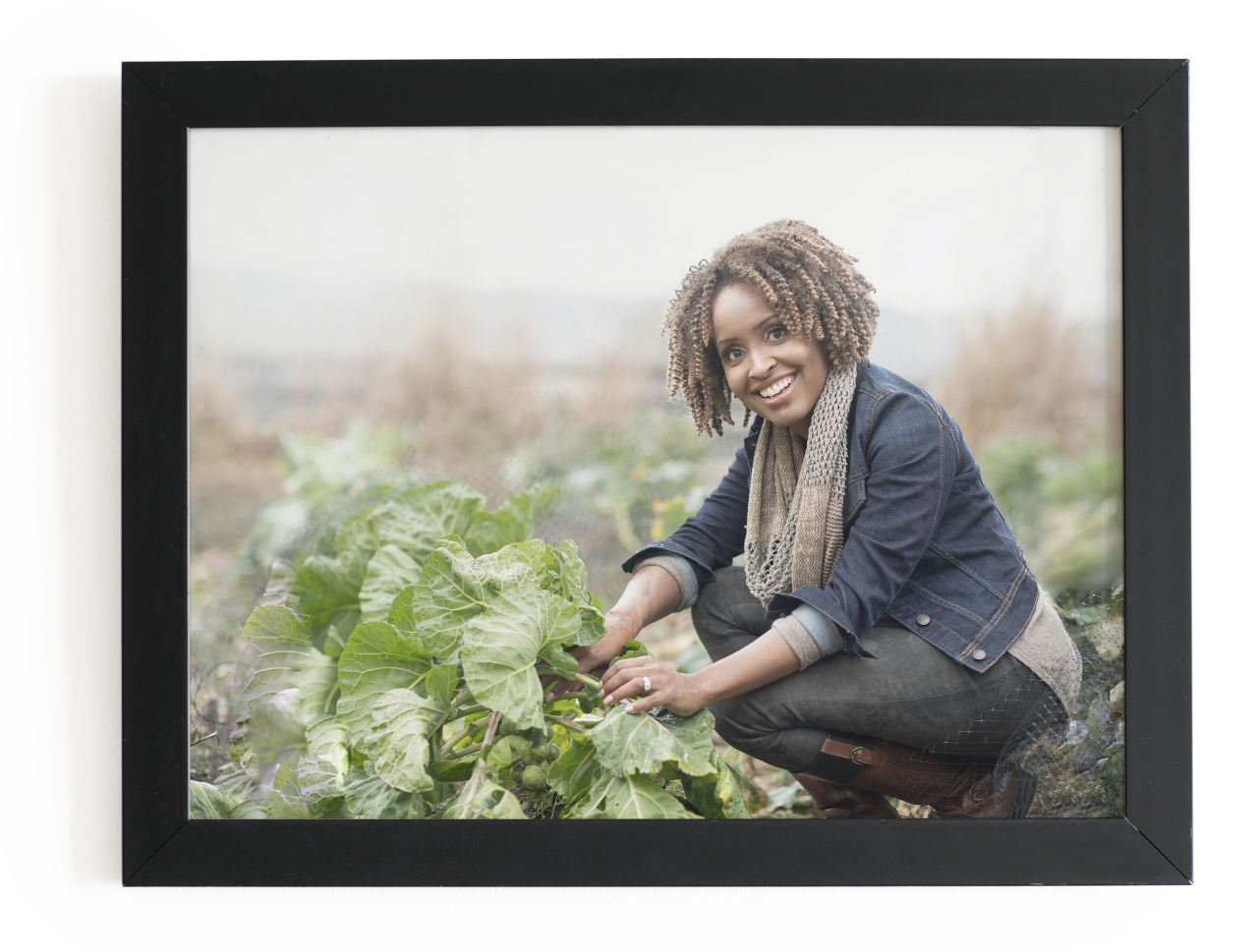 I'm a wife, parent, entrepreneur, author, speaker and life coach dedicated to helping people get unstuck and be unstoppable in every area of life. I discovered the calling of my life purpose inspiring others through writing and speaking in 1999, and I've coached hundreds of clients in nearly every state and a dozen countries. I help you:
Make major life changes that are exciting and scary at the same time.

Be happier and have more fun, even when life seems routine.

Become strong leaders, navigate office politics, and achieve professional dreams.

Navigate setbacks and disappointments in a way that makes life better, not bitter.

Speak up with confidence rather than settling for less.

Go to sleep at night feeling at peace about decisions.

Conquer emotions that cause procrastination, emotional spending, and self-sabotage.
I know what it feels like to endure family health challenges and the cost of dreams deferred. Part of my story begins in the summer of 1999, when I had an epiphany that confirmed my life purpose:  To inspire others to live more fulfilling lives. At the time  I owned my own public relations firm, and was doing quite well, but I just wasn't passionate about my work.  So I put my fears aside and I took a leap of faith to pursue my dream and my passion. That transformation led me to write twelve books, including Successful Women Think Differently, and What's Really Holding You Back?  Success Magazine named  Why Not You? one of the "Top 25 Must-Read Success Books." And, Happy Women Live Better: 13 Ways to Trigger Your Happiness Every Day  helps women make intentional choices to increase their happiness on a daily basis.  This is what I was called to do!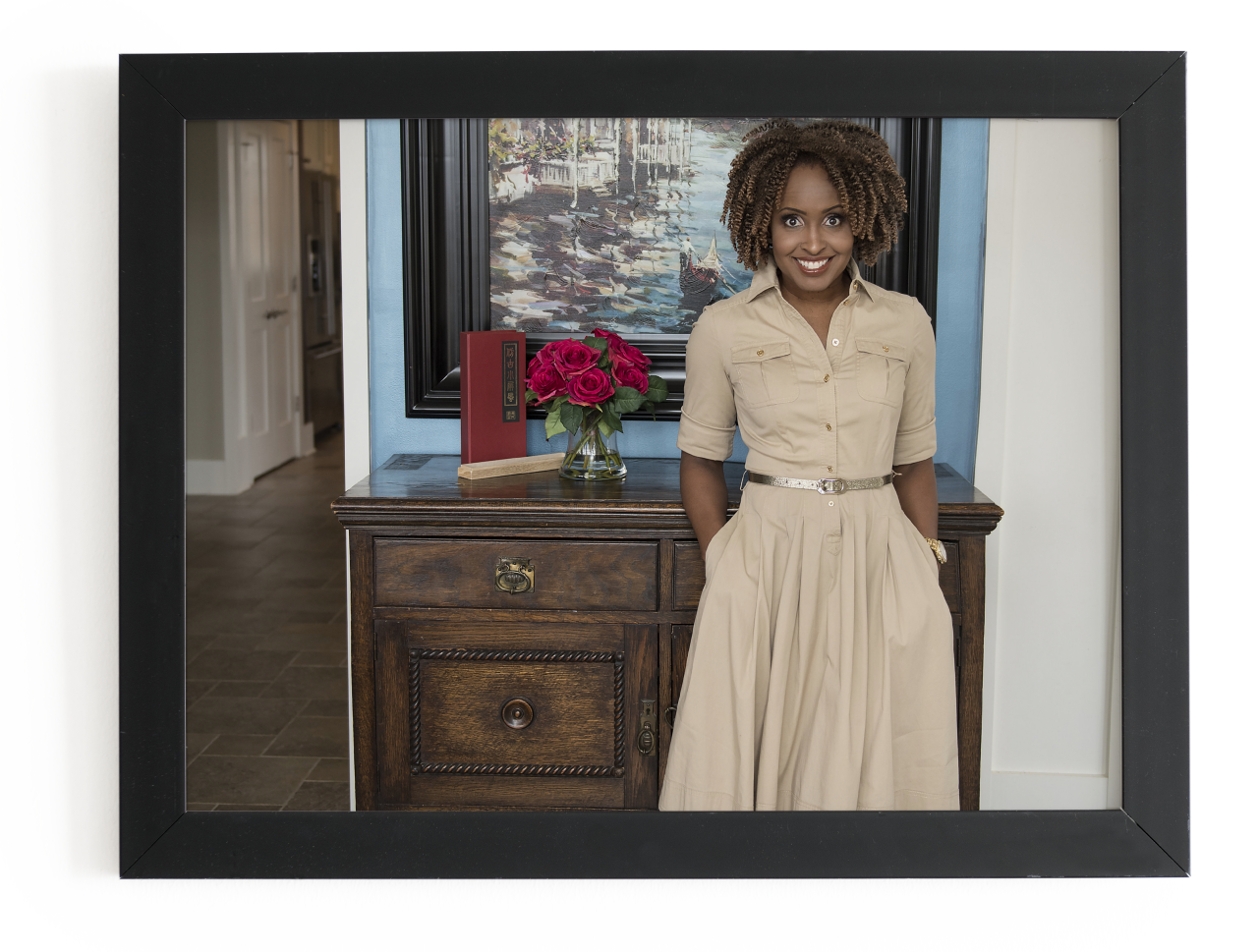 Born at Tyndall Air Force Base, Florida. Watched dolphins from my swingset in the backyard while fighter jets boomed overhead for training exercises.
Spent the first of eight childhood summers at my paternal grandparents' home in upstate South Carolina. Woke up every morning to the sound of the rooster crowing in Grandmama's chicken coop and played all day with my cousins, before shucking corn or stringing green beans together before dinner. Realized my grandparents, who grew up sharecroppers in the segregated rural South, had a dramatically different childhood than I did. Their love, integrity, tenacity, faith and intelligence (despite the lack of formal education) deeply influenced and shaped me.
Mom said she wanted to "capture the era" in this pic.
We moved to Frankfurt, West Germany. This is my fourth grade pic at Rhein Main Air Base Elementary.
Five years after moving to Colorado: That's my husband above me in the Smoky Hill High School year book. Clearly, it was the 80s. We both popped our collars and my hair is lopsided.
Modeling shoot in downtown Denver during my senior year. Accept a Presidential appointment to the US Air Force Academy that year. I called my Dad who was stationed in South Korea to tell him. He's so excited and proud, I hear him cry for the first time.
After a tough year of academic probation, parents' divorce, surgery and three hospital stays, I leave the Academy, doubting myself and not totally sure what's next. Follow Mom to Monterey, CA.
Transfer to Florida State University, intern in the late Governor Lawton Chiles' press office. Graduate a year later.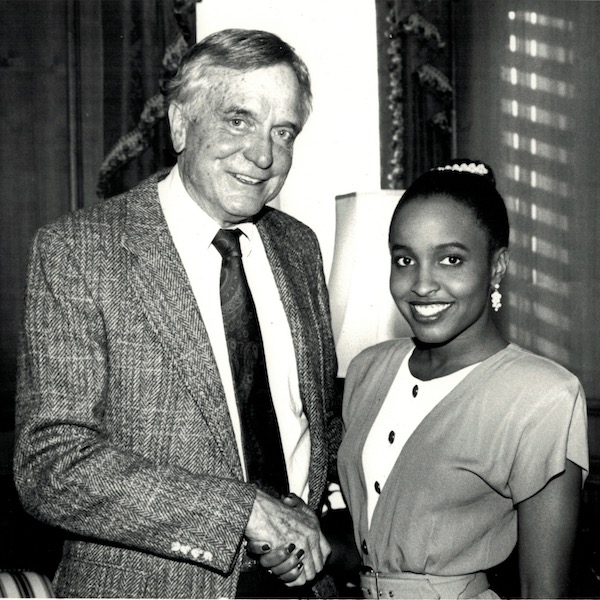 At age 21, earn master's degree in journalism at Florida A&M University. Rushing to overcompensate for past failures, I miss the traditional college journey. Move to Dallas following graduation.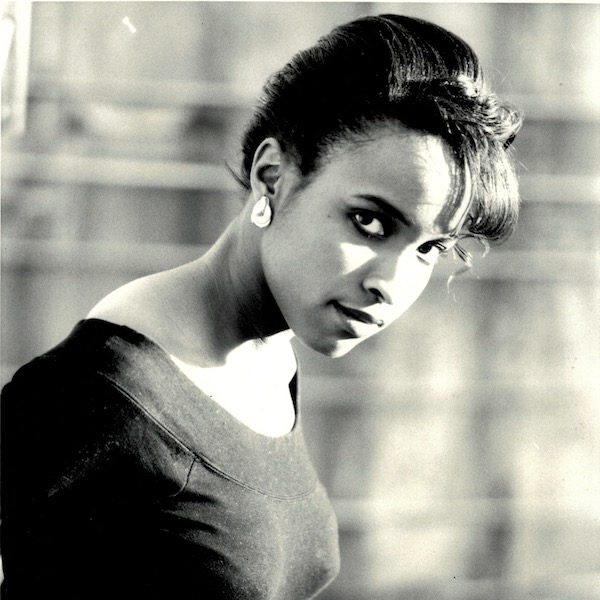 Launch public relations firm, fulfilling my entrepreneurial spirit, but not my passion. I don't know what that is yet. Start praying to know my purpose.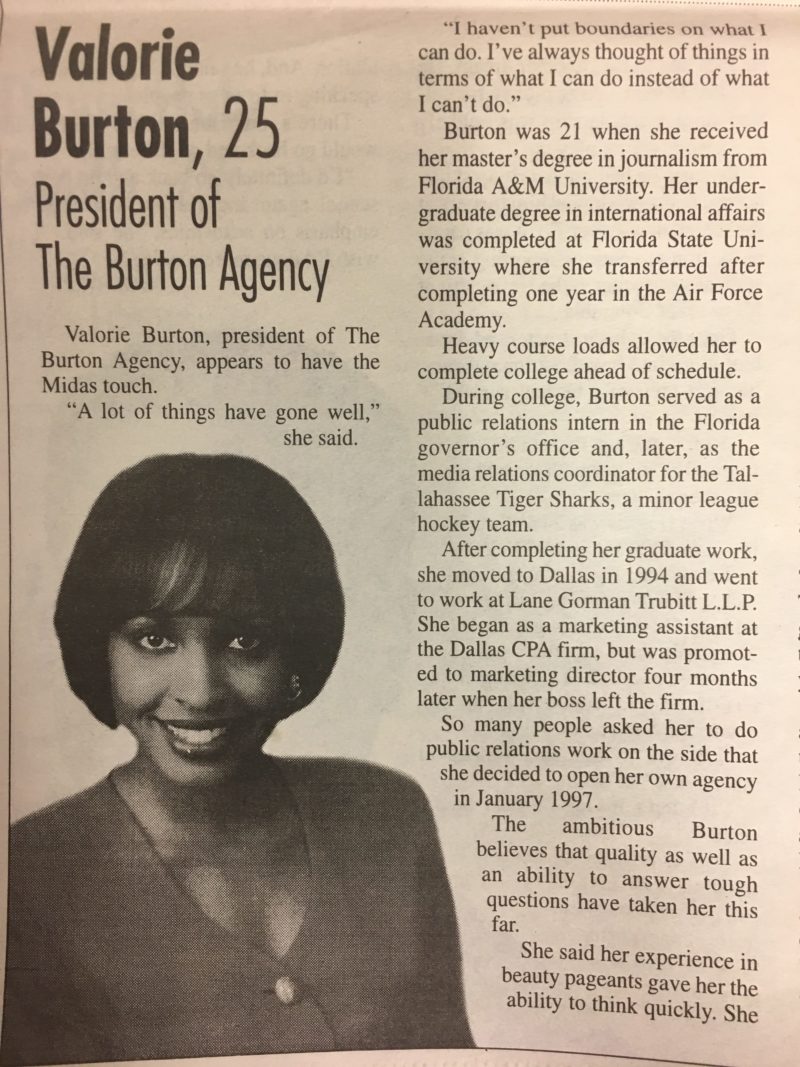 I have an epiphany about my life purpose during a visit to a Barnes & Noble in downtown Seattle during NABJ Convention: To write and speak as a vehicle to inspire others to live more fulfilling lives. Begin writing first book three weeks later and self-publish it a few months later by borrowing $6,000 from my credit card. Broke even in three weeks.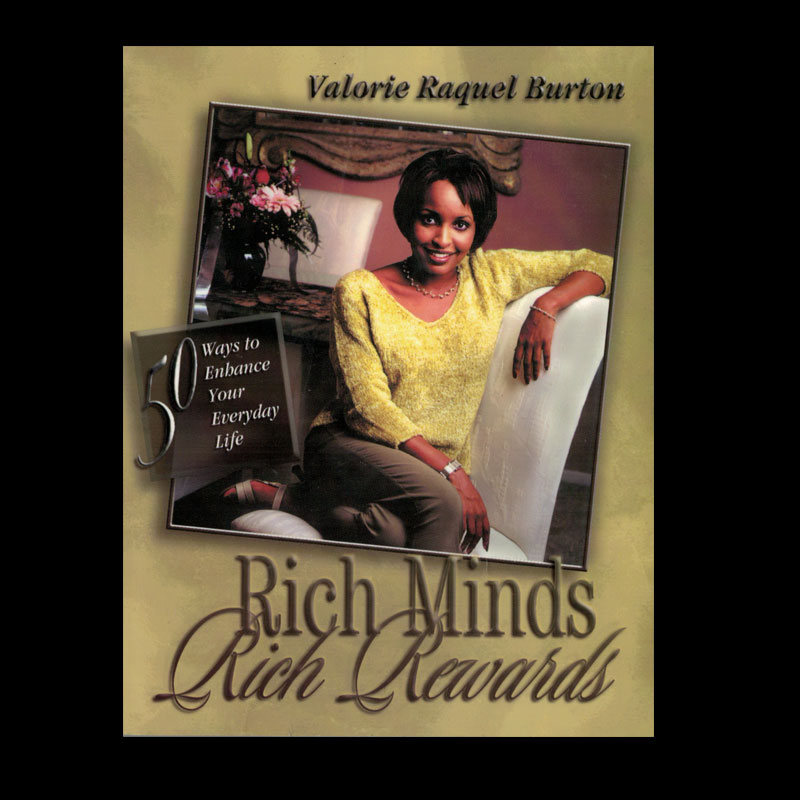 Random House buys self-published book! Releases it with the same title a year later.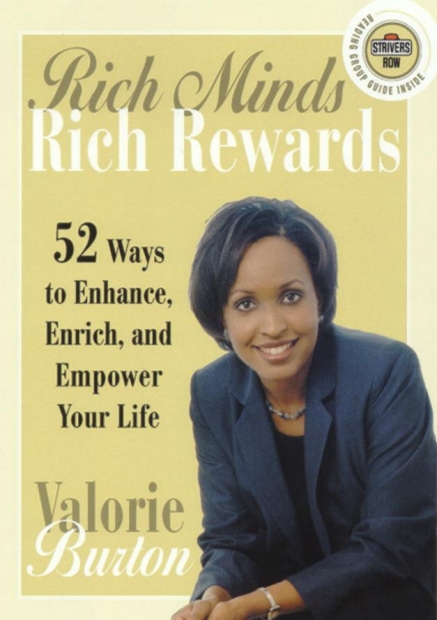 Leave PR to pursue writing and speaking full time. Become trained as a life coach the following year. Become co-host of national television show, The Potter's Touch with T.D. Jakes.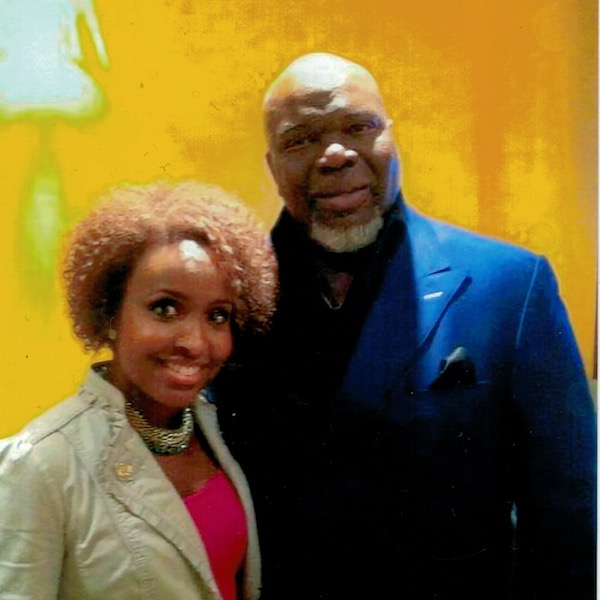 Get married. Move to Prince Georges County, Maryland. Land book deal and write my second book, Listen to Your Life.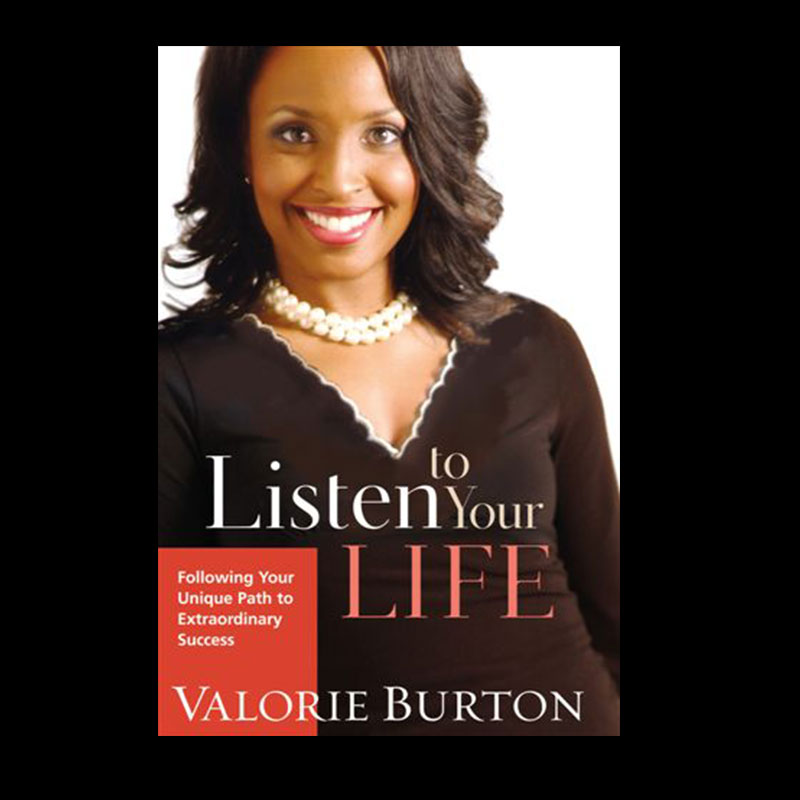 Accepted to grad program at the University of Pennsylvania in applied positive psychology. Graduate in 2008 and soon need to apply my degree to my own life as I reach a low point. This a picture with world-renowned professor and psychologist Dr. Martin Seligman, father of positive psychology.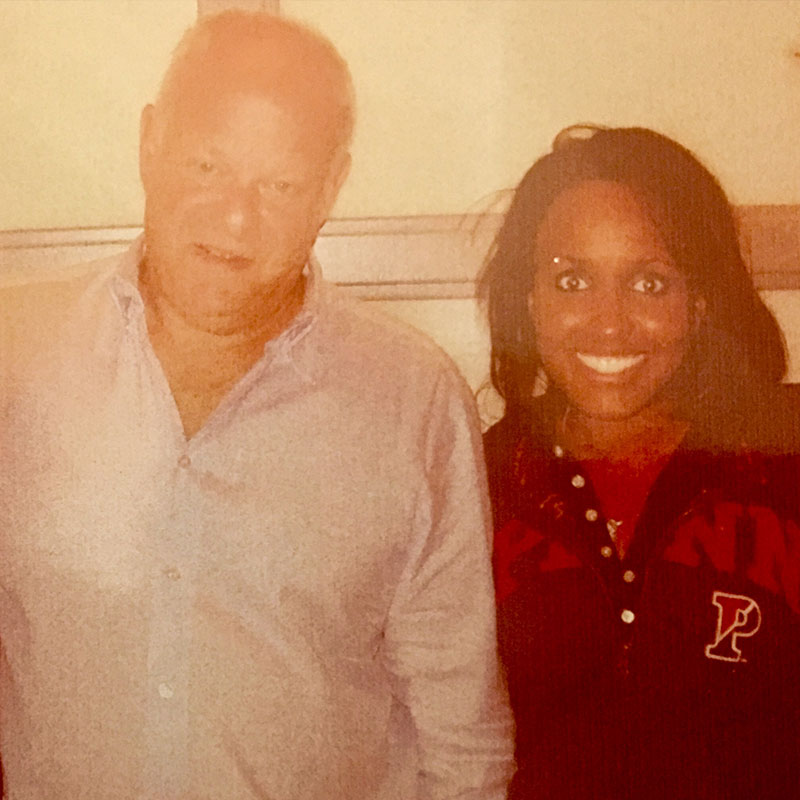 Marriage fails after six years. Consider giving up on writing and speaking. Very afraid that my dream of motherhood may never be realized. Devastated. Decide to move south to be near family. Land in Atlanta.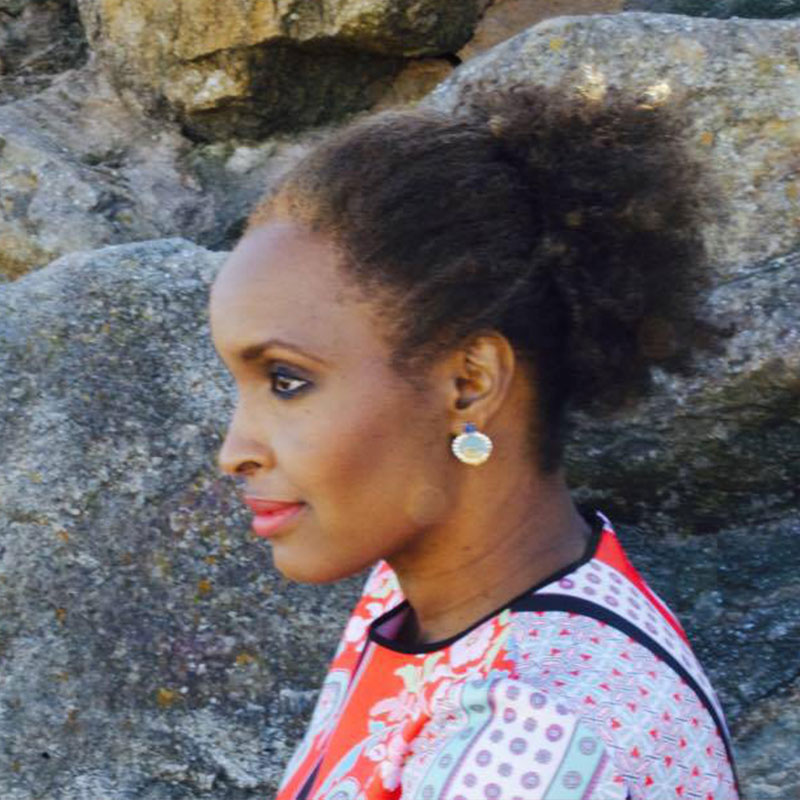 Launch the Coaching and Positive Psychology (CaPP) Institute. Begin training others to become personal and executive coaches.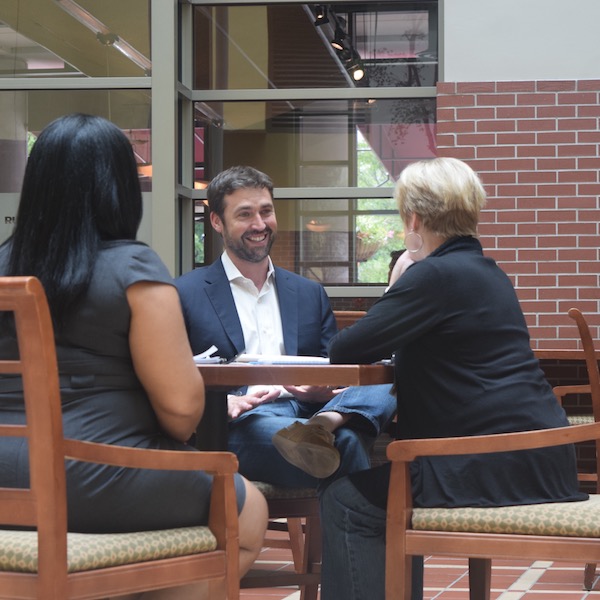 Successful Women Think Differently, my seventh book, is released. It is based on my Capstone project for my graduate program at the University of Pennsylvania. It becomes a national bestseller and is translated into multiple languages.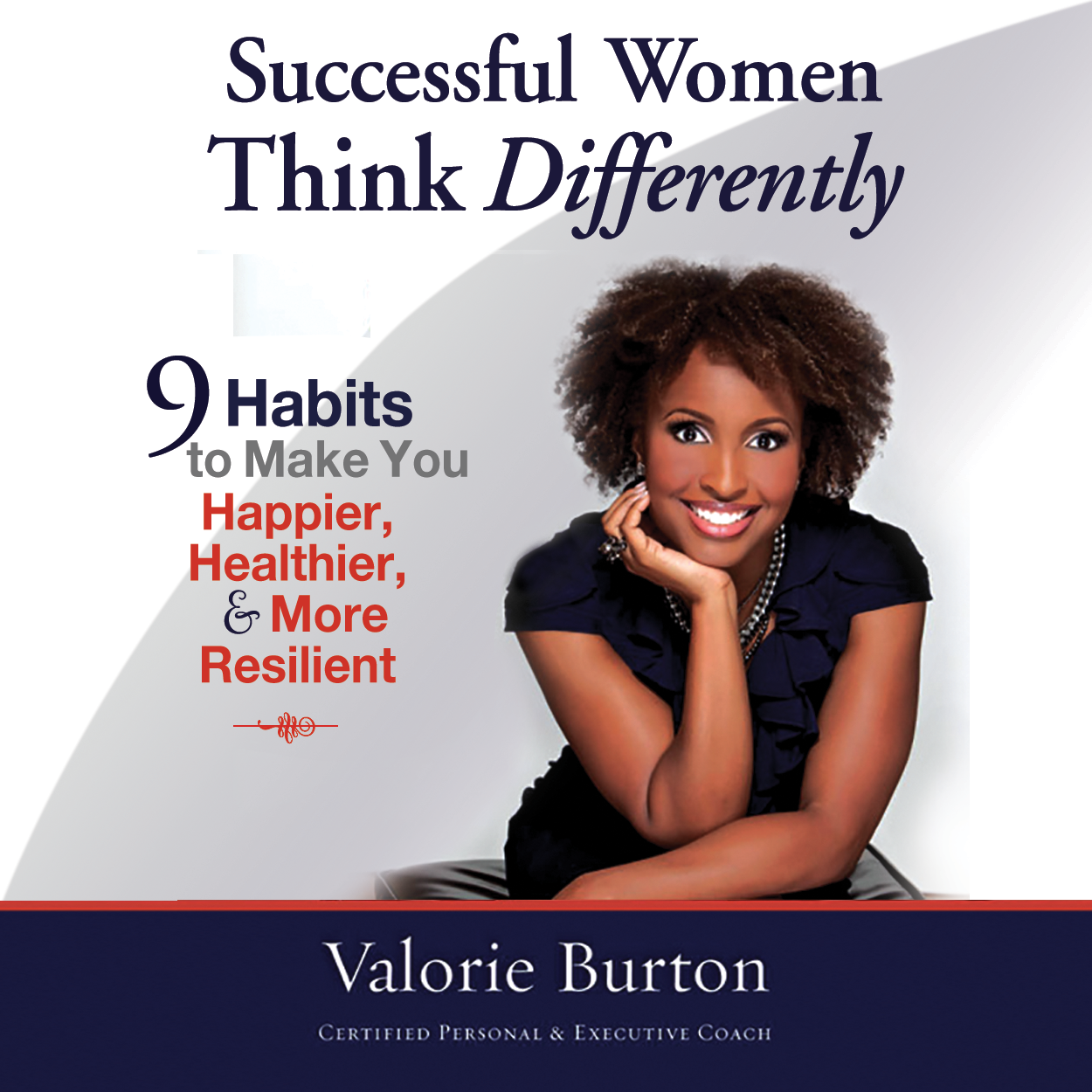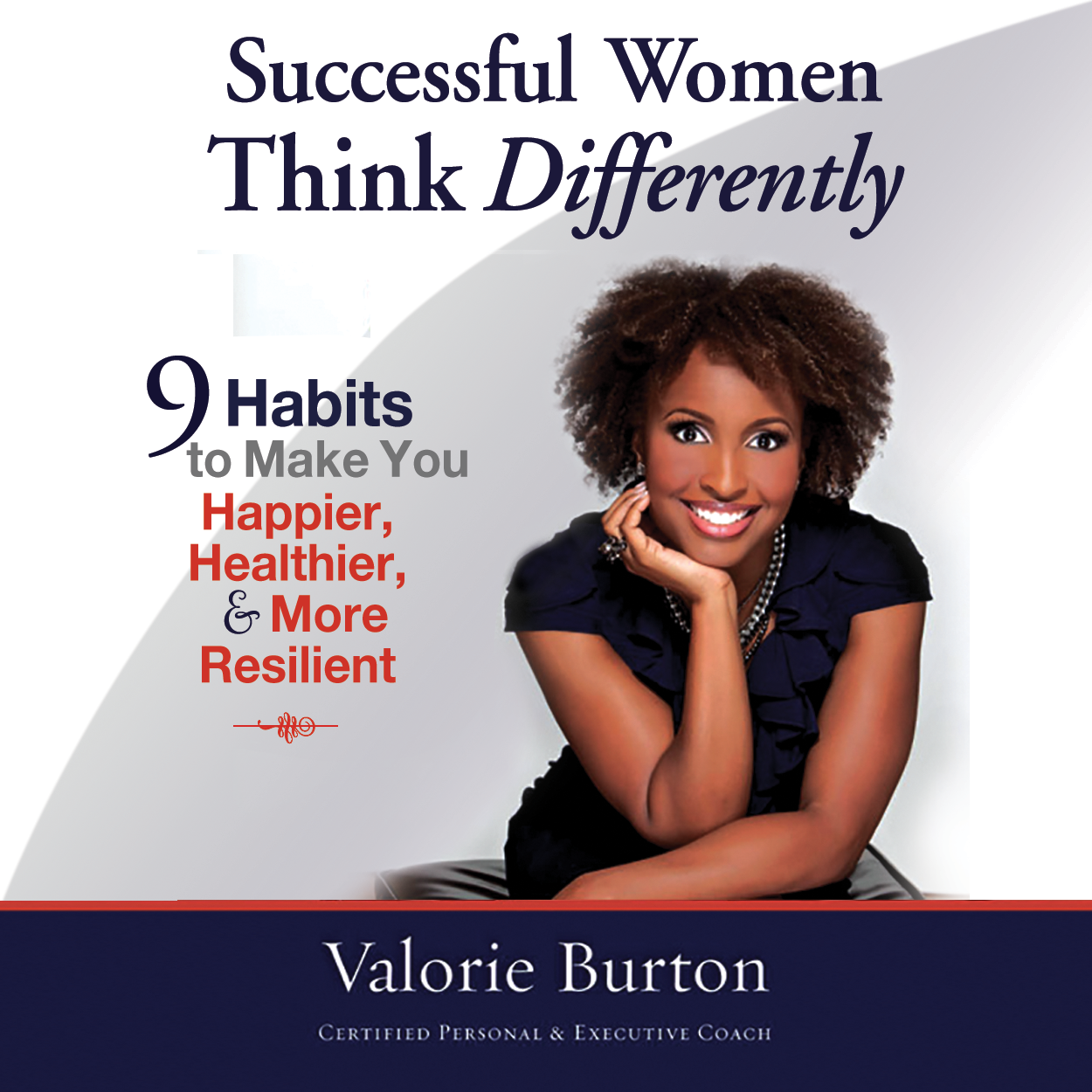 After a year dating the love of my life, a high school friend who saw Successful Women Think Differently at an airport bookstore, Jeff and I marry. I become a bonus mom to two energetic girls, ages 6 and 9.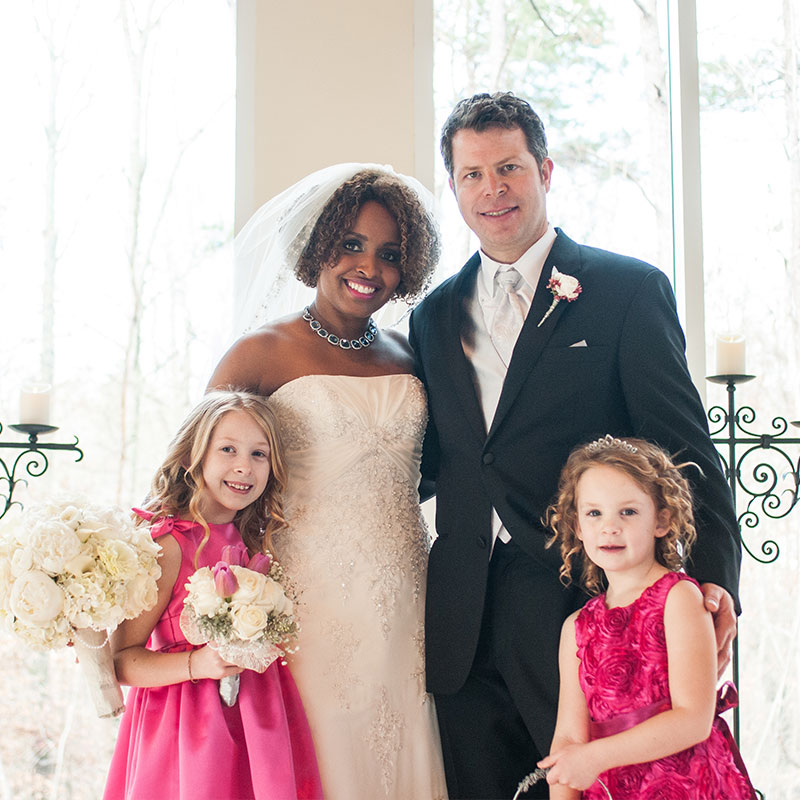 We become parents to the cutest boy ever, Alex.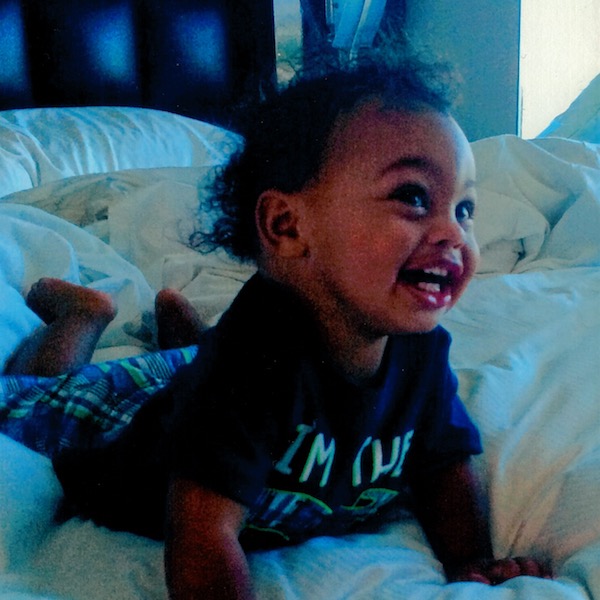 The CaPP Institute hosts its 15th Coach Training Intensive since 2010.  There are graduates from every state and ten countries on four continents.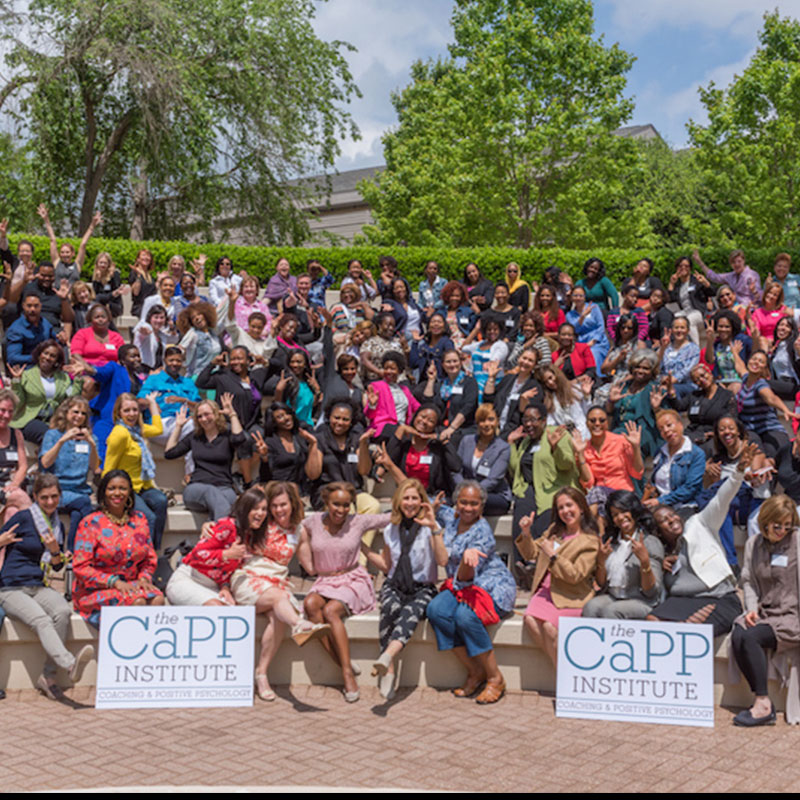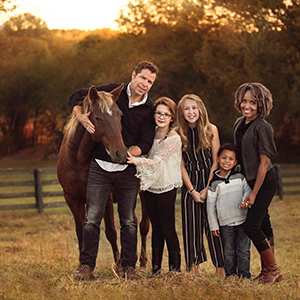 Jeff, me and all three kids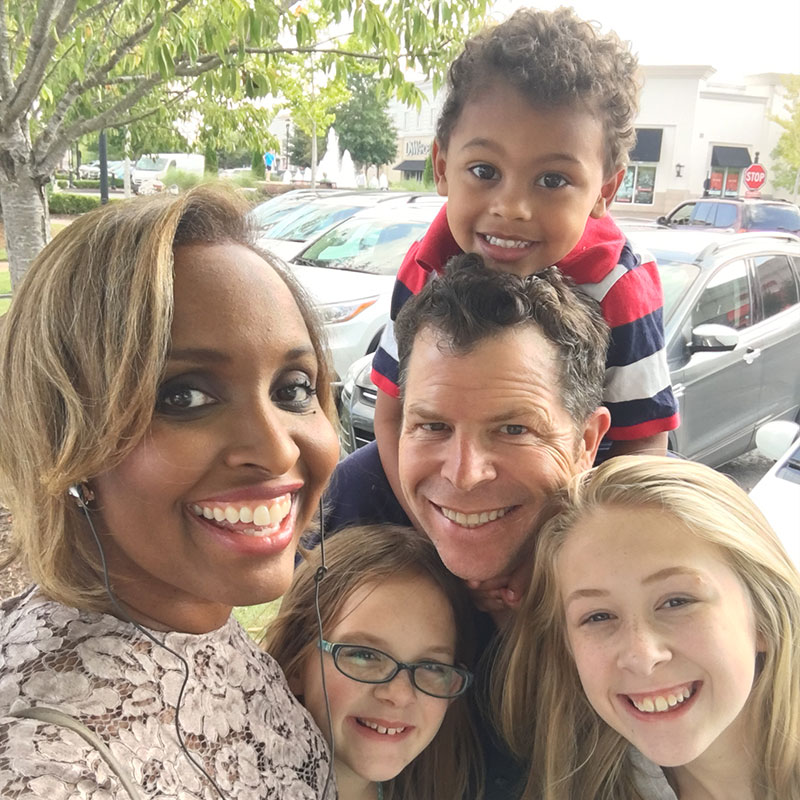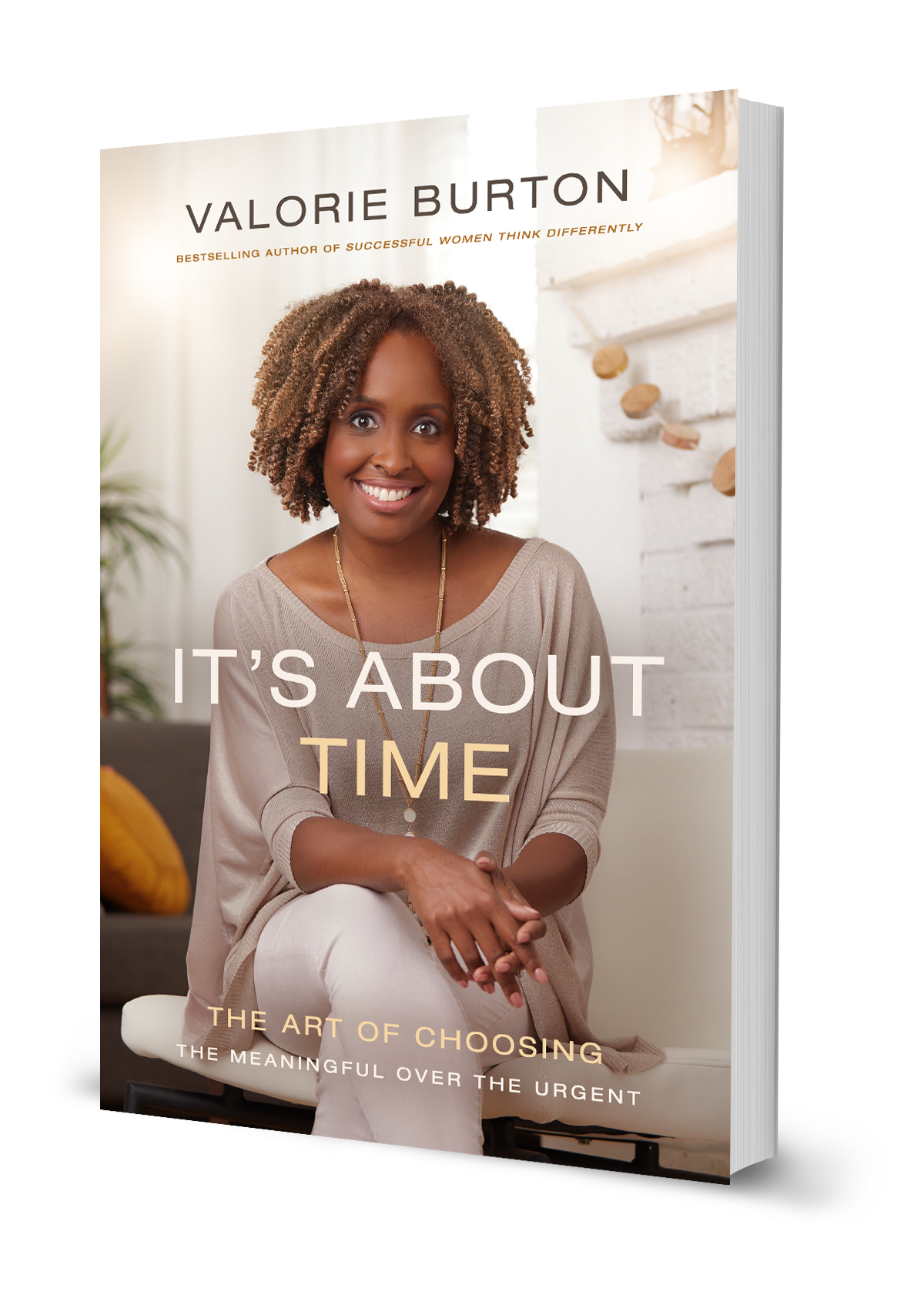 Modern life has evolved in a way that sets us up for stress, pressure, and overload. I'll show you how to choose the meaningful over the urgent in a world where that is becoming harder than ever to do. Download the first five chapters and time charts INSTANTLY!