Aligning Your Deeper Purpose: Real Life Coaching Session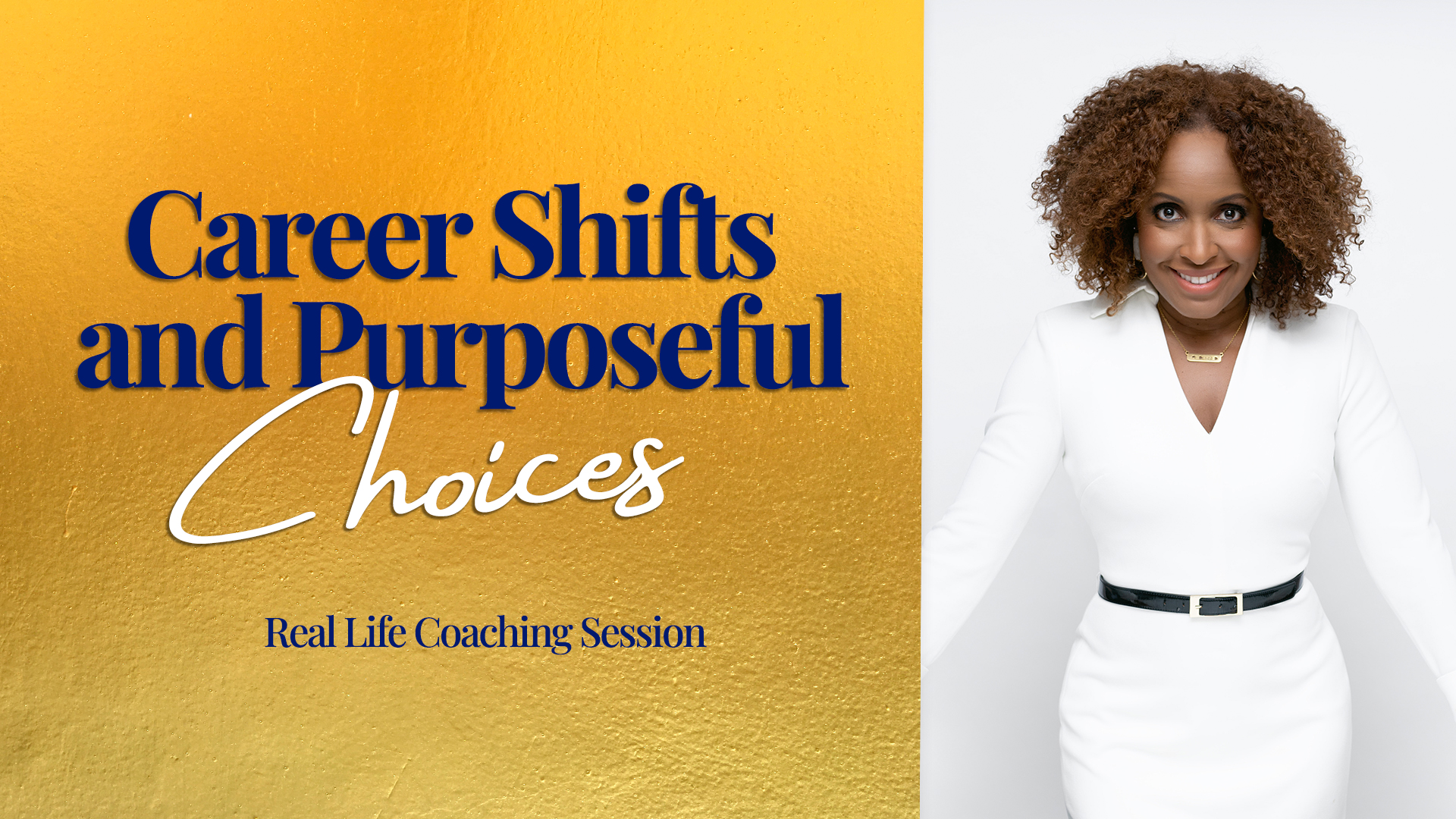 Have you ever taken the next step because it was offered? Not because it was your dream job but because it was an easy opportunity that just came along. 
And then perhaps, after a while, deep down, you began to wonder: is there something more? Is there an opportunity out there that is more aligned with your deeper purpose?
Today on Successful Women Think Differently, host Valorie Burton is engaging in a coaching session with Jen Ramona, unpacking her 'should,' her purpose, and her next career move. 
Jen is part of Valorie's Successful Women Academy (SWA), and she has actually known Valorie since the 7th Grade. And so there is a warm affection between these two friends as Jen opens up on her recent retrenchment ("they" call it restructuring) – and what she should do next.
Jen started her career as an office manager some 22 years ago and ended up as a healthcare executive in the same company. Deep down, she knew that the job was not the thing she should do forever – and so now she is taking some time to figure out what she should really be doing. 
Valorie is able to assist Jen in articulating her values, what she brought to her team, and what it would require from her next opportunity to turn that experience from a 9 into a 10. 
This episode is a delightful instruction in assessing your 'shoulds,' pinpointing what has been working for you (not "they"), and then articulating and aligning your strengths before focusing on a more purposeful next step! Please join us. 
"I don't know how, but I think losing my job is going to be the biggest blessing." ~ Jen Ramona
In This Episode:
Jen shares where she is at career-wise

Is it okay to fall into the next thing? 

What is your dream role?

Defining 'when I grow up'

How is curiosity driving you to be different?

What's missing from Jen's career?

Lining up your 'shoulds' and assessing what's working 
And so much more!
Stay up-to-date
Subscribe to my weekly podcast Successful Women Think Differently to receive tips and ideas you can use immediately. Subscribe on your favorite podcast platform.
Sign-up for Podcast Reminders
Leave a review
Don't hesitate to leave a review on any of the various sharing platforms. Reviews help others like you to find my podcast. Let me know what your favorite part of each episode is. I appreciate the feedback!