The 4 D's: A Simple, Successful Formula for Overcoming Overwhelm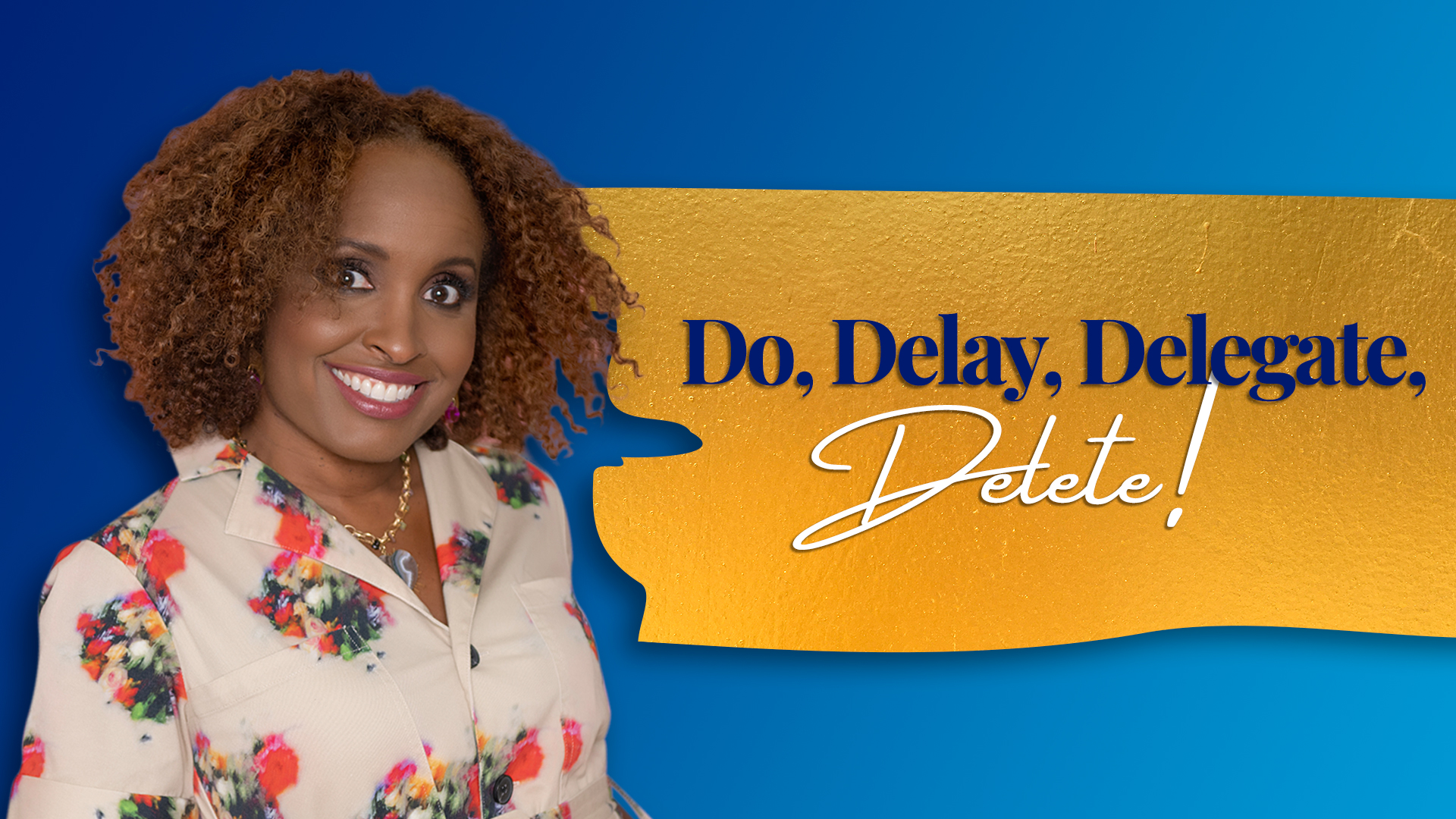 Have you ever felt so overwhelmed you don't know what to do next? Most of us have been there: it all feels too much, we feel the pressure of a deadline, and we try to do it all ourselves.
Today, Valorie has a simple formula – The 4 Ds – which can help us all with that feeling of overwhelm.
This formula comes from Valorie's book, Brave Enough To Succeed, and if you can apply these tools when you're feeling overwhelmed, you will be able to STOP, take control, and prioritize what it is that you need to do next.
Sometimes in your life, you do need to push on through, but sometimes pushing through is not the best idea. And this is when you need to give yourself permission to take a break.
If you, like Valorie, are something of a 'time optimist' and put more and more on your plate until you bump up against a deadline and then perhaps scream silently to yourself, 'Help!', then this is the help you need.
From figuring out what you must Do and what you can Delay, what to Delete (and the joy of just saying NO), and what to Delegate, help is at hand to overcome your overwhelm today! If your overwhelm is becoming a repetitive pattern, then it's time to apply the 4 Ds! Please join us.
"There's a lot of power in being able to delay things when you're delaying them intentionally. Because you come to realize that a lot of your deadlines are just arbitrary." ~ Valorie Burton
In This Episode:
Putting the things on your 'to-do' list into a healthy perspective
How even just saying 'this is hard' can reduce your stress
Exercising self-compassion
Understanding 'false urgency'
Distinguishing between what you Must Do and what you Can Delay
The importance of learning How To Delegate
Is your overwhelm becoming a repetitive pattern?
And so much more!
Coaching Challenge:
Please put  each item on your 'To Do' list into one of these four categories:
Do / Delay / Delegate / Delete
… and watch how your feelings of overwhelm diminish!
Resources:
Brave Enough To Succeed (the book where Valorie writes more in-depth about The 4 Ds) – Brave Enough to Succeed: 40 Strategies for Getting Unstuck: Burton, Valorie: 9780736970969: Amazon.com
Stay up-to-date
Subscribe to my weekly podcast Successful Women Think Differently to receive tips and ideas you can use immediately. Subscribe on your favorite podcast platform.
Sign-up for Podcast Reminders
Leave a review
Don't hesitate to leave a review on any of the various sharing platforms. Reviews help others like you to find my podcast. Let me know what your favorite part of each episode is. I appreciate the feedback!