5 Commitments You Can Make to Build a More Resilient You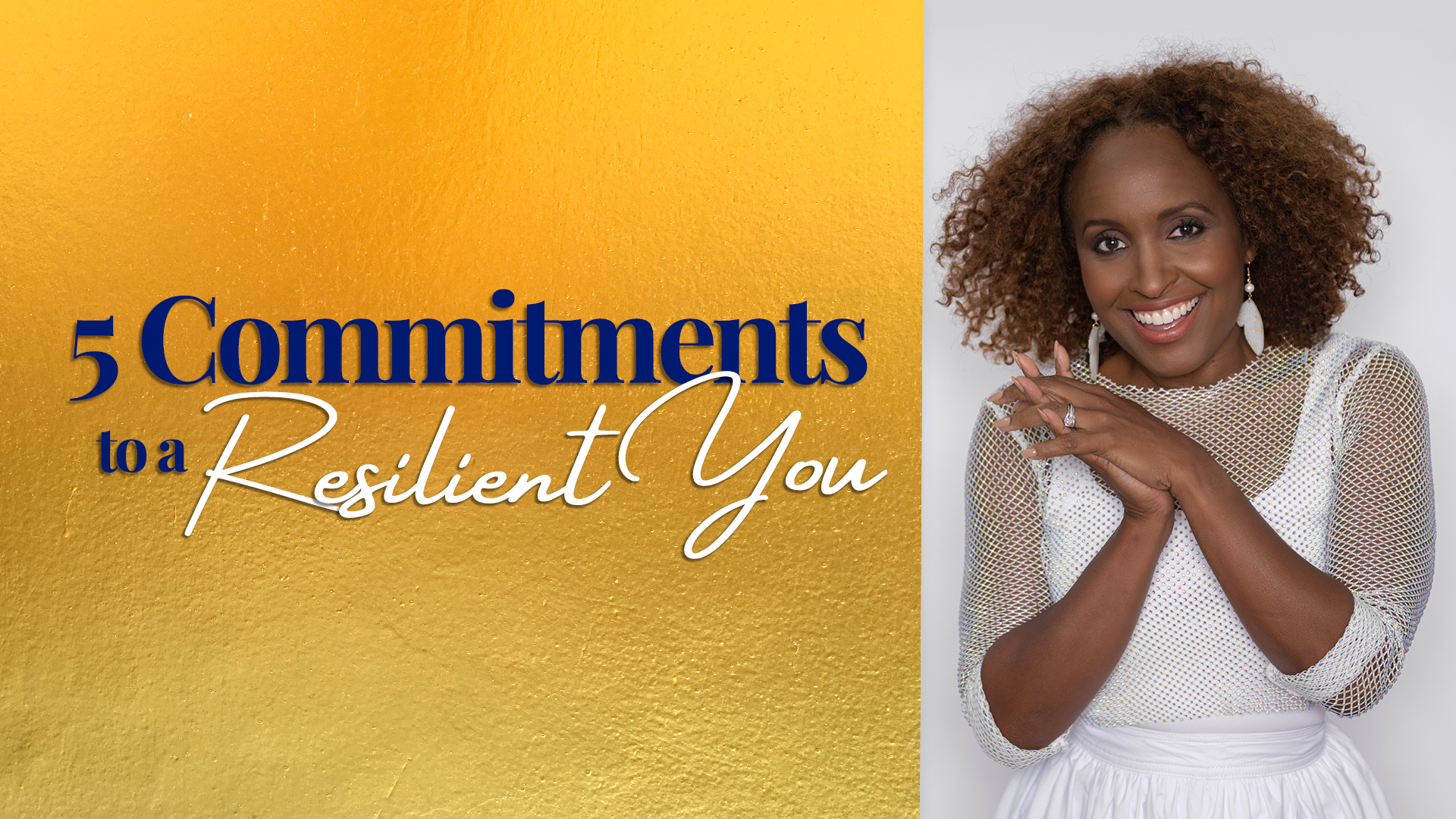 What does it take to be better – and not bitter – after a setback? Today on Successful Women Think Differently, host Valorie Burton is talking about the 5 Commitments to Resilience we can all make that can help us deal with adversity in healthier ways.
Successful people navigate challenges and bounce back from disappointment every single time using these 5 key commitments. It's often what defines them.
Learning how to put things into perspective when you feel that life has sideswiped you into a ditch is something that Valorie has learned to do over time. These 5 Commitments to Resilience are an offering for you to learn and apply these tools yourself. And who knows, perhaps you won't end up in that ditch after all.
Resilience isn't just naturally engrained into humans. Life kicks us down, some more than others, and how we handle those situations can ultimately define our success beyond those adversities.
We had a tiny hiccup ourselves recently, actually. In this episode, in fact. You're going to notice a video glitch at minute 16:40 but don't be alarmed; we made sure the audio still works great, and we didn't want you to miss out on the insight — so we push through with resilience!
If something rocks your world – from a life-threatening diagnosis to losing a loved one – it's possible to grow through these unintentional, unwanted challenges if you are intentional. That's the first pearl of wisdom Valorie is offering us.
Learn why throwing yourself a pity party won't work, and choosing to dwell on the thoughts you can control is a better way to be intentional in overcoming your adversity. Resilience is a skill we can all learn in this engaging and relatable episode. You can decide to be courageous today. Please join us.
"When you get humbled in your life, it changes you. And if you're intentional, it can change you for the better." ~ Valorie Burton
In This Episode:
Becoming intentional about dealing with life's adversities

Understanding post-traumatic growth

Learning to say: I will not feel sorry for myself

Asking yourself: what is it I can control? 

Learning not to stare at the closed door

Making a decision to be courageous

How to choose the thoughts that you dwell on

Looking for the good things that can come from bad circumstances

Appreciating that resilience is a skill that can be learned
And so much more!
The 5 Commitments
I Will Not Feel Sorry For Myself

I Will Not Stare At The Closed Door

I Will Dig Deep To Unearth All The Courage I Need

I Will Direct My Thoughts (MY Thoughts Will Not Direct Me)

I Choose To Believe All Things Work Together For Good
Coaching Questions:
Which of these five commitments resonates the most for you right now?

What would shift for you if you embraced that commitment wholeheartedly?
Stay up-to-date
Subscribe to my weekly podcast Successful Women Think Differently to receive tips and ideas you can use immediately. Subscribe on your favorite podcast platform.
Sign-up for Podcast Reminders
Leave a review
Don't hesitate to leave a review on any of the various sharing platforms. Reviews help others like you to find my podcast. Let me know what your favorite part of each episode is. I appreciate the feedback!