You might know her as the motivational nutrition coach from The View, the Today Show and more. Or as the author of two nutrition books, including Lose Your Final 15. But Rovenia Brock, or Dr. Ro, has also gained and lost three dress sizes three different times in her life.
She knows firsthand what it's like to meet a goal and then watch it slip away. It's been more than two decades since she lost her final 15, and now Dr. Ro is on a mission to help one million people lose 15 million collective pounds.
Dr. Ro joins us on the podcast to share her best tips for how to stay motivated as you move toward your wellness goals.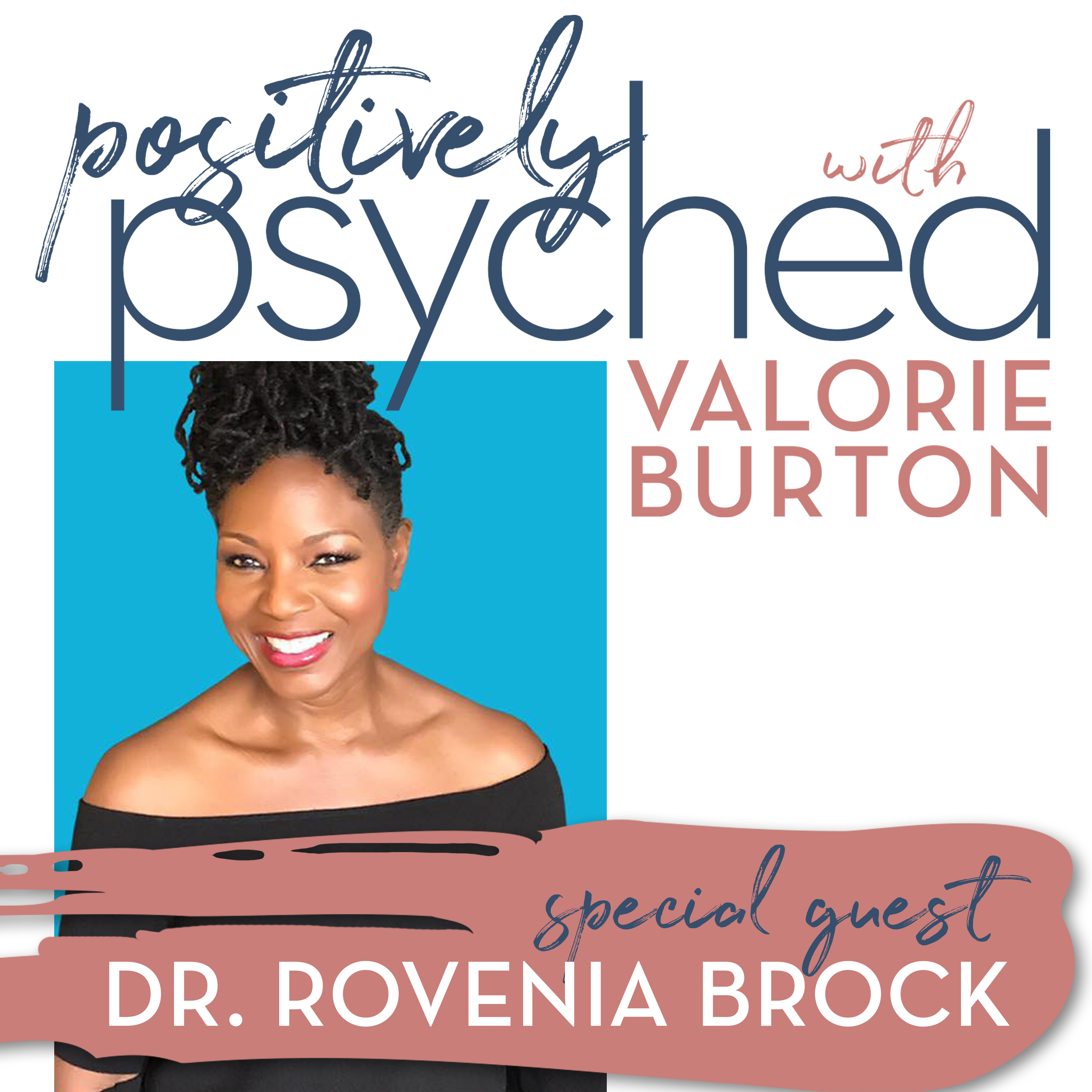 Resources Mentioned in this Episode
Stay up-to-date
Subscribe to the Positively Psyched podcast to receive tools and ideas that you can start using right away. Positively Psyched is a bi-weekly podcast, so be sure to be on the look-out! Subscribe on iTunes, SoundCloud, Google Play, and Spotify.
Sign-up for Podcast Reminders
Leave Reviews
Don't hesitate to leave a review on any of the various sharing platforms. Reviews help others like you to find my podcast. Let me know what your favorite part of each episode is. I appreciate the feedback!